Eye Empress Sekmet was denied bail this past Friday at Clayton County courthouse after facing multiple charges against her including cruelty to children and terrorist threats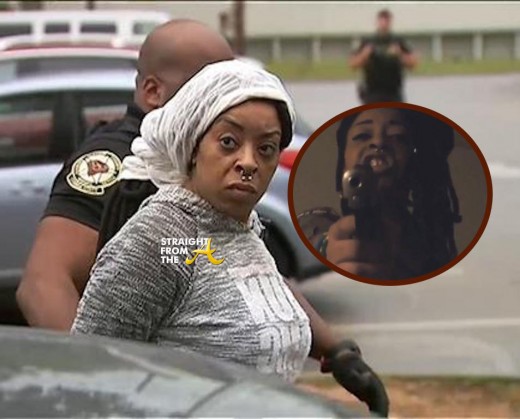 Police say they are taking these threats and videos very seriously.  
A Clayton County Georgia woman who goes by "Eye Empress Sekhmet" is now being investigated by local police for threats against police and whites.  You may remember her from the video we've posted below.   Eye Empress Sekhmet uploaded this video to Youtube recently and then deleted it shortly after.   In the video she holds what appears to be a machete and a pistol pointed at the camera while she declares it's "open season a mother F***ing cracka".
According to Wsb TV2 Police say the woman who made the internet threats lives a mile and a half from a Clayton County police station. The F.B.I. is also investigating this threat. Wsb TV2 claims the police informed them that they are considering charges.
Sign up for HOODX.com here
Here is the charges that she is facing: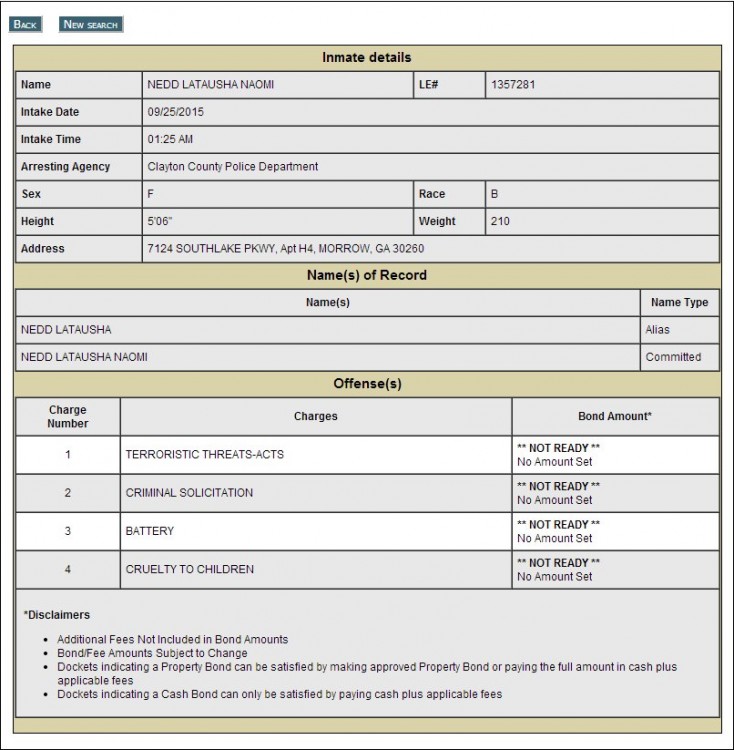 Sign up for HOODX.com here
This is a video of her arraignment where she is appointed a court order.  It's a shame that all these so called revolutionaries cant even get her a lawyer.  They act all big and badass on Facebook, Twitter, and YouTube, but when the shit hits the fan, they are nowhere to be found.  Now she has a court ordered lawyer.  SMH:
 WSB reports the woman's name is Latausha Nedd and that she has been charged with 'making terroristic threats and transmitting those threats through social media.
Sign up for HOODX.com here