BABYLON PRIVILEGE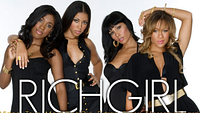 1. Some people do not need to know this knowledge. The jewels apply to their life, but they do not "need" to know this information because they have handed their lives over to the security of comfort and tangible items that will die one day.

2. This is based on "white privilege", but there are blacks who have this privilege as well. In fact, some of them see these jewels as a threat to their lifestyle and will usually feel attacked when presented with these jewels. They will feel forced to defend their character. These people are of Babylon Privilege.

3. The "Main Stream" is the stream of seen and heard energy, broadcasting through the mainstream radios, televisions, and computers. The Main Stream gets the most views and listens, therefore it is the most duplicated behavior. If you present yourself as someone who will submit to the Main Stream instead of the jewels, then you will recieve the benefits and privileges given by other Main Streamers.

4. Pregnant women are actually a liability to state penitentiaries  If they die, there will be hell to pay. This is why it is not in their best interest to keep pregnant women in jail. This is also why Main Streamers will keep pregnant women more "comfortable" than a black man, who will receive the harshest judgment and punishment, 
than any other person in the galaxy. Women are given food stamps, section 8, medicare, and jobs much more easier than black men. Income tax checks are Babylon Privilege.

5. Because of Babylon Privilege, men must submit to the lunar energy in order to stay in the house. This is the story of Samson and Delilah  If the man displays too much solar power in the house, he will be removed from the house. This is Babylon Privilege.

6. For example. One day, a black man, who couldn't afford a lawyer and plead guilty to a crime, was released from prison after paying his debt to society. After applying for dozens of jobs on the internet, he finally gets an interview. He gets a haircut and stays up all night getting his clothes ready. When he shows up for the job, he appears more nervous than the white applicants, but just as nervous as the other black applicants, who were all seen smoking cigarettes outside the building.


The fact that the white applicants don't have to even think about the stress of what the black applicants have to go through, is called white privilege. It is this privilege that gives them the explainable  edge over the black applicants. The white applicants do not even have to understand this concept. That is called white privilege. Babylon Privilege includes all privileges that any human being will receive, simply because they are not a black man.

7. The fact that others do not even have to understand that you are at a psychological warfare with something that you can't even see.